Running Behind, Set of 8 Cards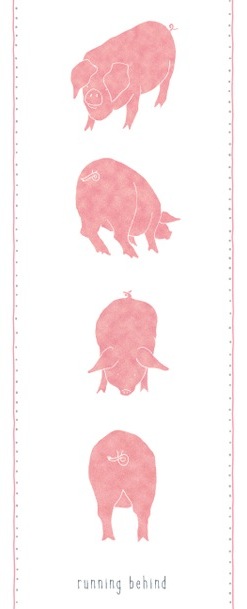 This set of 8, 3.75" x 9" cards from Jill Butler's French Presse Collection is printed on heavy weight paper. The paper is rich to the feel on the design side, and matte on the back for easy writing.
Three little pigs and then the one that's always running behind. Sound familiar? Perfect for that instance in which you missed a birthday, missed an appointment, or need a fun way of saying "I got waylaid."