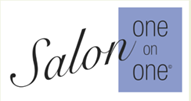 A one on one conversation over wine
—like a Paris Salon
Last summer I decided to spend more time in my home studio. Not wanting to get too isolated, I decided to create what I now call a, "Salon one on one".
Once a week on Wednesdays I invited one gal I knew, but wanted to know better, to come to my home studio at 5 o'clock for a glass of wine and a few nibbles.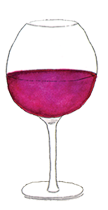 The thought occurred to me that I meet lots of people, as we all do, and lots we don't really know. We work with each other but often know little beyond the work. We share on FB and are "friends". We belong to organizations where we meet awesome women, work together on committees but have limited time to really get to know each other.
The first "Salon one on one" evening was so fun I asked another gal for the next Wednesday and then again and again. I continued the inviting until we moved inside in front of the fireplace and until I went off to Paris in late October.
One invitee asked, "so why are we meeting? What are you wanting to talk about?" My response was "there is no agenda. I recently read something you wrote and I liked what you said so I just want to know you better."